Description
One of the BEST BOOKS I've EVER READ! J. Warren
My 11 year old daughter read the book in just a few days and said it was one of the BEST BOOKS she's EVER read! (She also loved all the Lord of the Rings books, as well as all the Series of Unfortunate Events).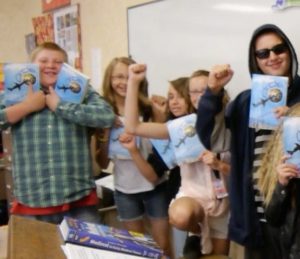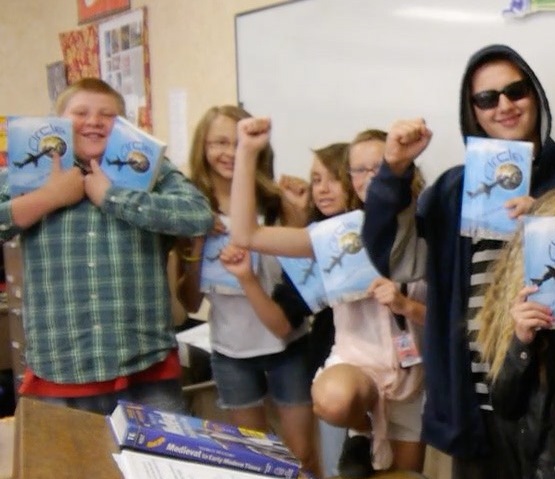 WOW! Blew me away!! T. Devito
Reading Circle brought me back to my childhood! It was wonderful. I didn't want to put it down. Normally I'm very analytical and rational, but Syd brought me back to a world of possibility, idealism, and excitement! … (Read more on Amazon.com.)
T. Heany
This book is a lot of fun. It is aimed at the teen-age crowd without being puerile. It is action packed without being melodramatic. The book starts off with a very fast plot and grows more suspenseful as the book progresses. It's a great read.
14-year-old Austin S.'s Mom wrote that, "Austin declared Circle his favorite book of all time — even better than Twilight."
Check out the student reviews HERE.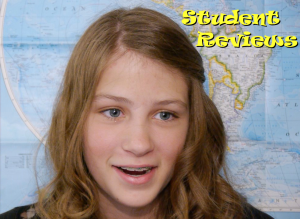 Don't worry — It's "clean" – G-rated.
The curriculum offers a diverse set of materials including project-based learning, reading comprehension, vocabulary, performance task expository, ELA innovation projects, Outline for Ideas for Exploring, bibliography, supporting articles, and more.
For samples of the innovation projects, performance tasks, outline for ideas of exploring, supporting articles/videos, reading strategies, project-based extensions, etc., please contact us.