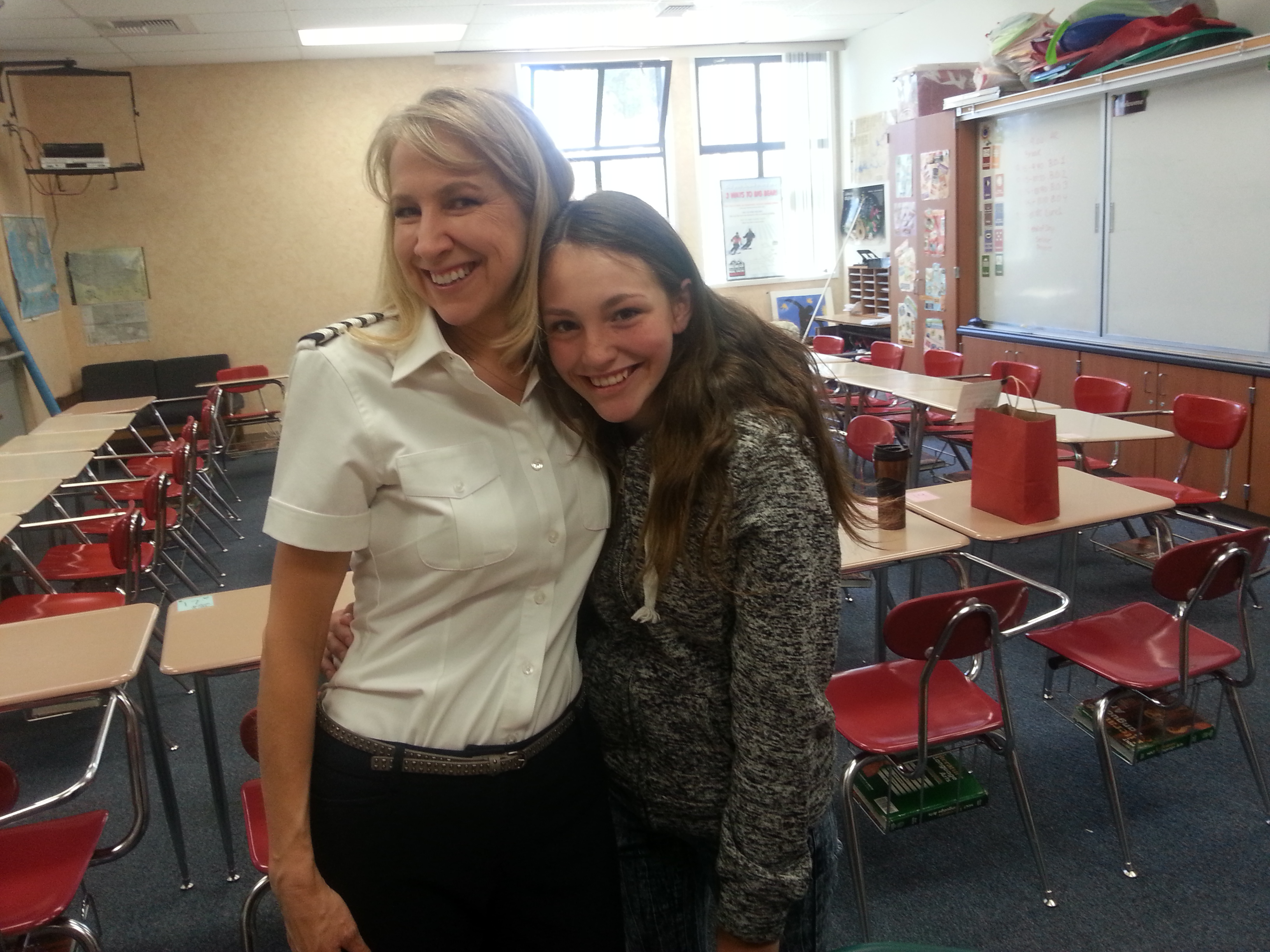 About Syd Blue

Thanks for putting Syd Blue's novels, "FlyGirl" and "Circle," into the top 1% in Amazon books!
Syd wrote, edited and produced for everything from TV stations to production companies, from book publishers to national magazines. She has had over 40 articles published and screenplays optioned, and supervised writing staffs around the world at magazines and a news service. She also produced an award-winning documentary, TV shows, commercials and short films.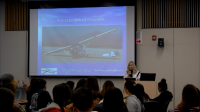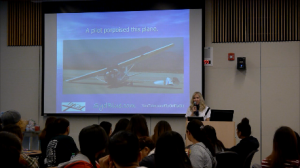 As Chief Pilot running an aviation business specializing in aerial surveillance, Syd has seen the expansive view from above throughout the Southwest.
Syd speaks at schools, airshows and events to encourage kids to take on a challenge like flying because of how soaring can change your life.
Longer Bio:
Aviation teacher at Big Bear High School, currently.
Chief Pilot, January 2007 to April 2015, Pegasus II Aviation & Pegasus Aerial Inc.
Commercial pilot in good standing with FAA and DOT with a perfect safety record.
Instrument-rated.
Multi-engine rated.
Certificated Ground Instructor.
Nearly 5,000 flight hours, mostly as Pilot In Command.
Managed corporation, pilots and planes.
Managed the business of 30-year-old aerial surveillance company that protected U.S. infrastructure of national security assets.
Followed all FAA rules; supervised compliance in maintenance and operations.
Wrote manuals, policies, legal agreements and daily reports for company, including training manuals, patrol and low-level flying manuals, management manuals, etc.
Created reports and presentations to leaders of $71B corporation, which contracted me as the sole Southwest surveillance company.
Negotiated with Deputy Director to be the only civilian permitted to fly through Camp Pendleton practice war zones.
Commercial UAS (drone) pilot.
Writer, Editor and Producer, 2002 to present, Syd Blue Productions
Producer of The International, The Bank Job, Get Smart, Seasons of the Witch, Three Kings and Scooby Doo, Alan Glazer is setting up one of my screenplays as a family film.
Producer Tova Laiter (Nixon, Varsity Blues, The Scarlet Letter), who was a VP at Warner Bros, Imagine and Cinergi, has my teen movie screenplay (based on my novel) in development.
Paid to develop a feature film script with producer who has 1.2B at the box office, Jennie Lew Tugend (Lethal Weapon, Free Willy, Return to Me) and producer Lauren Weissman (One Missed Call, The Vanishing, V.I. Warshawski).
I wrote two novels that are read in middle schools nationally, promoting science and literacy, and made the top 1% of Amazon books!
My STEM curriculum is used in middle schools.
Keynote speaker at schools, airshows and events to encourage kids to take on a challenge like flying. Spoke at Humans to Mars Summit, AAIA (American Institute of Aeronautics and Astronautics), San Bernardino College & SB State University, to name a few.
40 published articles. 2 optioned scripts. 5 scripts have placed in top contests (finalist, semifinalist, 2nd rounder) in the NY Writers Lab supported by Meryl Streep and Nicole Kidman, Page, Scriptapalooza, Final Draft Big Break, Screencraft, LA ISA, Cinestory and Austin Film Festival.
Freelance projects, including DVDs, ads (one aired during the NFL), interviews, trailers and other media. Produced award-winning documentary.
Ran local TV station, produced ads, shows and programming.
Social Media Influencer for aviation events. YouTube channel has had a quarter-million views. YouTube.com/SydBlue
For list of media appearances— radio, magazine, newspaper, TV and blog interviews, and speaking presentations, please visit: SydBlue.com/news/
Wrote and produced short film with multi-Emmy-nominated Patrick Hogan as director.
Copy Chief, IDG News Service including InfoWorld, The Industry Standard, Computerworld, PC World, Macworld.
Editor for Jet Settin' the West magazine, Guru.com, IDG's InfoWorld, Shepard's/McGraw-Hill and EGW Publishing.
Managed by Ignited Management.
Education:
B.A., English. California State University Fullerton.
UCLA Continuing Ed, voted "Best in Class" in screenwriting.
California credential.
FAA (Federal Aviation Administration) licenses and ratings: Commercial pilot, instrument and multi-engine rated, Certificated Ground Instructor, Commercial UAS (drone) pilot.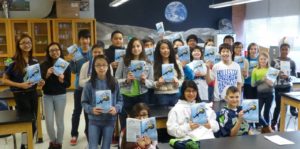 With motivational talks for all sorts of events and ages, Syd loves helping others make a flight plan for their lives. Let's inspire more kids to take on a challenge — the journey is so empowering. "I had no idea I'd end up a pilot. It wasn't even on my radar when I was a kid. The unusual route my life took surprised me."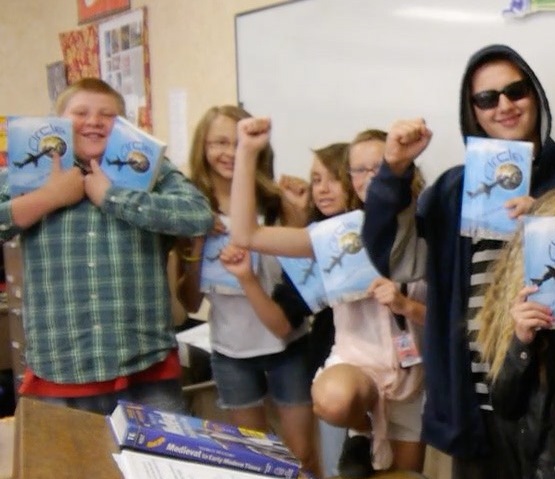 As an English major, Syd wasn't on a STEM path. (STEM= Science, Technology, Engineering and Math.) But going STEM changed everything. Read "Circle" here.
---
Now Syd wants to inspire kids to take flight in their lives.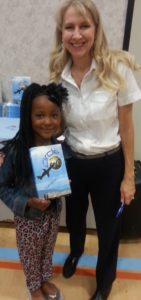 You may know that women in STEM fields make 33% more than other fields but women are often underrepresented in these fields. There are specific reasons for this and ways to change the trend so that women can participate more in these awesome careers. STEMers are the creators of the world! (Engineering, biotech, etc.) Let's embolden more girls, especially, to go for it. Read "Circle" here.
---